Home > 29 Who Shine > 29 Who Shine Award Winners
29 Who Shine Award Winners:
University of Massachusetts Students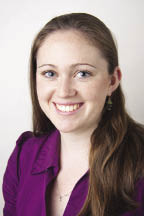 Christina L. Roth
University of Massachusetts Amherst
Christina Roth is a Commonwealth Honors College student at the University of Massachusetts Amherst. She is a psychology major and founder of the College Diabetes Network, "a 501(c)(3) national tax-exempt organization which connects college students who live with Juvenile Diabetes, creating a support network which will enable students to fulfill their potential." She will be one of 12 students to be honored as 21st Century Leaders at the UMass Amherst commencement. Christina has presented her psychology research at conferences in the Netherlands and at UMass. She will begin work as a research assistant at Joslin Diabetes Center in Boston upon graduation. Her eventual goal is to pursue a doctorate in clinical psychology.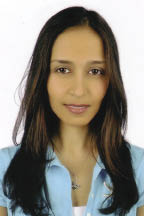 Engy Mui
University of Massachusetts Boston
Engy Mui, a former Navy medic who was once stationed aboard the USS Constitution in Charlestown, graduates with a 3.91 GPA from the University of Massachusetts Boston. A biology major, Mui is currently conducting cognitive neurobiology research at Children's Hospital in Boston and will present her findings this month as part of the Honors program in biology. She has been active in veterans' affairs on campus and volunteered in the Emergency Radiology Department at Newton-Wellesley Hospital. Engy is applying to medical school. She is an active member of the Egyptian Network of Boston.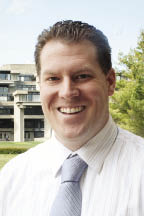 Jarrad Plante
University of Massachusetts Dartmouth
Officials at UMass Dartmouth describe Jarrad Plante as "the best Massachusetts has to offer." As a graduate student in policy studies with a concentration in environmental policy, Jarrad has had a sizeable impact on his local Fall River community. He developed and implemented food pantries at two middle schools while engaging university service organizations to collect food to stock the pantry shelves. He organized assistance from a local cable access station to help him produce a series of videos to educate middle school students about healthy eating and exercise. Working with Healthy City Fall River, he helped plan, create and sustain community gardens at three middle schools to improve the overall health of the city. "I love being around people who want to make a difference in their community," says Jarrad. "UMass Dartmouth has provided me with the opportunity, knowledge and skills to make good things happen."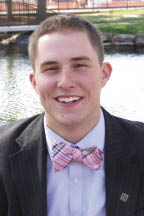 Michael R. Mizzoni
University of Massachusetts Lowell
Political science major Michael Mizzoni served the UMass Lowell Student Government Association for four consecutive years as an elected senator, Academic Affairs chair, and two terms at the organization's president. He was also elected as a student representative and voting member of the Massachusetts Board of Higher Education, representing over 250,000 college students statewide. Michael is a two-time recipient of the Who's Who Among Students in American Universities and Colleges award and the 2010 Student Leader of the Year award. As a member of the International Relations Club, he has represented UMass Lowell as a conference delegate in London and Istanbul. Michael will continue his education at the New England School of Law.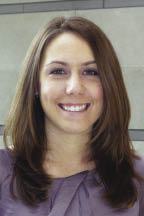 Tara Chute
University of Massachusetts Medical School
Upon graduation from Wheaton College, Tara Chute was chosen for a prestigious Albert Schweitzer Fellowship awarded to those who show potential as "leaders in service." While a student at UMass Medical School, Tara used the fellowship to develop an exercise project with the Family Health Center in Worcester, whose mission is to improve the health and well-being of traditionally underserved and culturally diverse city residents. Tara worked to increase patients' utilization of exercise programs at the YMCA to improve three specific areas of health concern: diabetes, obesity and depression. Additionally, Tara has worked on a UMass Medical School initiative to foster international medical outreach. She is also a leader of the St. Anne's Free Health Care Clinic offering free care to the underinsured. She will serve her residency in obstetrics and gynecology at the UMass Memorial Medical Center.