Home > 29 Who Shine > 2014 University of Massachusetts Award Winners
29 Who Shine Award Winners:
University of Massachusetts Students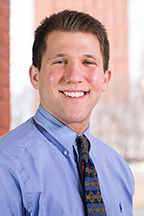 Kurt is a Commonwealth Honors College student who developed the 'UCAN' Community Service Connector, bringing 250 UMass Amherst students into Amherst Regional schools as volunteers. He also organized UCAN volunteers to take part in large-scale local events, giving members of the Amherst community an opportunity to witness the altruistic spirit of UMass students as they positively represent the University. A double major in Biochemistry and Molecular Biology, Kurt led the Commonwealth Honors College Student Advisory Board, co-founded Volunteer UMass and was president of the UMass Premedical Society offering students with an interest in Health Sciences the opportunity to connect with faculty, staff, alumni and industry professionals. His immediate post-commencement plan is to apply to medical school.
Faculty/Staff Mentor: Kurt chose to recognize Scott M. Auerbach, Professor of Chemistry. "Dr. Scott Auerbach reinvented UMass Amherst by establishing iCons, an interdisciplinary approach to solving real-world problems. Likewise, I forged a bridge between the university and the local public schools by creating UCAN. Dr. Auerbach has been my teammate on the field as opposed to a spectator in the stands."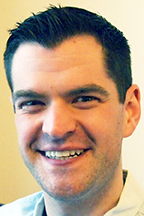 Andrew William Wills Bunyard
UMass Boston
While a graduate student at UMass Boston's McCormack Graduate School of Policy and Global Studies, Andrew served as a Performance Management Fellow with the Edward J. Collins Center for Public Management. In that position, he worked with Collins Center staff and state officials in the Office of the Governor, the Office of Administration and Finance, and the Department of Labor and Workforce Development to assess program performance management and program improvement. Andrew has also held a variety of leadership positions including: Volunteer and Intern Coordinator for the Massachusetts Democratic Party/Together PAC, Progressive Democrats of Somerville, as a Profile in Courage Essay Contest Judge for the JKF Presidential Library, and as a New Hampshire Field Organizer for Obama for America in 2012. Currently, Andrew is a leader of the LGBT Advisory Committee at Beth Israel Hospital, where he is employed as an Organizational Development Associate.
Faculty/Staff Mentor: Andrew chose to recognize Connie S. Chan, Ph.D., Associate Dean and Professor, Public Policy and Public Affairs. "I had the honor of having Professor Chan as a teacher, an advisor, and as my manager as a teaching assistant. She has provided me with endless encouragement through personal, professional, and academic challenges. I would not be here today without her great insight, advice, and support."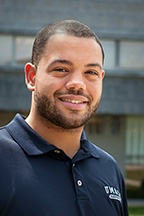 Joshua Encarnacion
UMass Dartmouth
Joshua graduates from UMass Dartmouth with a degree in Human Resources Management and a minor in Leadership and Civic Engagement. He has been extensively involved in increasing voter registration in Massachusetts, advocating for better higher education funding through State House Advocacy Days, and serving as a volunteer at several agencies. On campus Joshua has served as a Student Trustee, Senior Class President, and New Student Orientation Leader. Joshua has been hired to work at Google following graduation.
Faculty/Staff Mentor: Joshua chose to recognize David M. Milstone, Associate Vice Chancellor for Student Affairs. "Dr.Milstone cares for me, believes in me, and has inspired me to find my voice! With the time he continues to invest with me, Dr.Milstone has helped me develop a strong sense of internal/moral guidance, an unwavering belief in self respect, and has unlocked my potential allowing me to work, serve, learn, grow, and flourish! For his tutelage I will be forever grateful."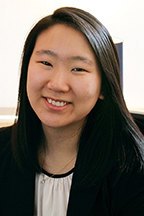 As a student intern working a Boston area accounting firm, Kimberly joined fellow employees in volunteering with Habitat for Humanity. The experience so moved her that when she returned to campus, she organized fellow student members of the UMass Lowell Accounting Society for their own volunteer effort with a local Habitat for Humanity project. They assisted in the construction of homes for four families, including 14 children. Kimberly has worked with other nonprofits such as the Lowell Humane Society, and has helped organize campus events, including bringing in prominent female graduates of the university's accounting program to discuss bridging the gender gap in the field. The Boston accounting firm where Kimberly interned has hired her to work in their health care division.
Faculty/Staff Mentor: Kimberly chose to recognize Asil Oztekin, Assistant Professor, Operations and Information Systems, Manning School of Business. "I admire Prof. Oztekin for his love of teaching and research, enthusiasm and his willingness to mentor students. When I contacted him to talk about my plans for an honors thesis that uses data-mining, he offered to serve as my thesis adviser before I could even ask him. He has been very supportive as I have worked on my thesis and also offered me guidance as I have considered my career plans after graduation."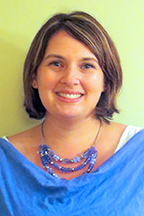 Jennifer Marie MacDonald
UMass Medical School
Jennifer's extensive list of community engagements begins with the Disaster Action Team of the American Red Cross of Central MA where she attends to the immediate needs of those affected by house fires or other disasters. Jennifer has also volunteered as a Grief Support Counselor at the Carriage House, a program of Children's Friend that provides peer support grief groups for children who have lost a parent. She is involved with the Injury Free Coalition for Kids of Worcester, due to her particular interest in teen driving safety. At UMass Medical School, Jennifer worked with others to establish a health clinic for Worcester's African immigrant community. She served as a student representative on the UMass Medical School's Student Affairs Committee for six years. Jennifer is pursuing a residency in pediatrics with plans to further specialize in pediatric critical care. She intends to continue her PhD research on brain injuries.
Faculty/Staff Mentor: Jennifer chose to recognize Lori DiLorenzo, M.D., Instructor and Faculty Mentor, Family Medicine and Community Health. "Dr. Lori DiLorenzo has been my supportive mentor throughout my time at UMass Medical School. From teaching me the basics of medical interviewing and ways of breaking bad news to patients, Dr. DiLorenzo has always been available to me with open ears and an objective viewpoint. Dr. DiLorenzo's enthusiasm for medicine and her dedication to patients have served as a role model to me during my medical school training."