Home > 29 Who Shine > 29 Who Shine Award Winners
29 Who Shine Award Winners:
Community College Students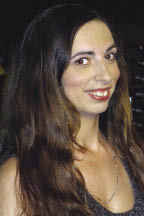 Amanda Garceau
Berkshire Community College
Amanda Garceau graduates from Berkshire Community College (BCC) with a 3.97 GPA in health/fitness. A cancer survivor and mother of three children all under age 10, Amanda serves as president of the BCC Student Government Association and also in her local Parent-Teacher Organization. She has volunteered as a peer tutor and with the local "Relay for Life" cancer initiative. Amanda will attend Smith College next fall. Her ultimate career goal is to address the obesity crisis through local work on health and wellness issues.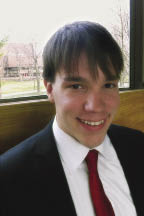 Chris Wilbur
Bristol Community College
Chris Wilbur graduates from Bristol Community College (BCC) with a 3.97 GPA. He has served as the student representative to the College Board of Trustees. He was editor-in-chief of The BCC Observer and was chair of the Massachusetts Student Advisory Council. He also served as a legislative intern to Representative Stephen Canessa. As an AmeriCorps leader Chris organized and implemented a "Going Green" sustainability initiative. He is a recipient of the Jack Kent Cooke Foundation Scholarship and has been accepted to Brown University.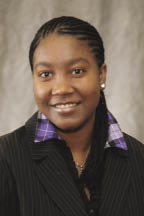 Elsa John
Bunker Hill Community College
Moving to Boston from her native St. Lucia, Elsa John's experiences as a student leader at Bunker Hill Community College (BHCC) reshaped her plans for the future. She has served as Student Government secretary and in a variety of other campus leadership roles. Elsa also volunteers for Horizons for Homeless Children. At BHCC she founded and co-led the campus Sustainability Club, dedicated to promoting the responsible use of resources. Elsa will attend UMass Amherst in the fall and hopes to one day practice environmental law.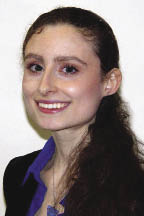 Morgan Opie
Cape Cod Community College
Morgan Opie graduates from Cape Cod Community College (CCCC) at age 17 with a 4.0 GPA. She is a beneficiary of state- and college-funded dual enrollment programs, including the Commonwealth Dual Enrollment Program, which allow Bay State high school students to earn high school and college credits simultaneously through the completion of college courses. She has been editor-in-chief of the CCCC student newspaper, a peer tutor in math and physics, and a founding member and president of the Math (STEM) Club. Morgan is currently taking part in an aerospace program for young scholars at NASA. She has been accepted into the Commonwealth Honors College at UMass Amherst.

Jacob Powers
Greenfield Community College
Jacob Powers graduated from Greenfield Community College (GCC) earlier this year and won a Jack Kent Cooke Foundation Scholarship to Amherst College, where he enrolled this spring. At GCC he served as student representative to the Board of Trustees, consistently made the dean's list, was inducted into Phi Theta Kappa, worked in the peer tutoring center, and poured his heart into creating a campus community for students in recovery from drug and alcohol addiction. He acted as a liaison between GCC and The Recover Project in Greenfield, a non-profit organization dedicated to helping change the lives of those affected by addiction. He is pursuing a bachelor's degree in English.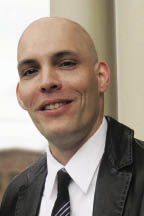 Ruben Sepulveda
Holyoke Community College
Thirty-six-year-old Ruben Sepulveda, a formerly homeless high school dropout, entered Holyoke Community College (HCC) through its Adult Learning Center and pursued his studies with a passion while simultaneously working a full-time overnight shift at a local motel. He has been a tireless advocate for adult education, speaking on this topic at conferences and events across the region. He completed his coursework at HCC and has already begun coursework at Amherst College, where he will pursue a degree in psychology. "I had an opportunity to change my life with HCC, to write a new story for myself," Ruben says. "I want to help others do the same."
Thomas Nguyen Harting
Massasoit Community College
Tom Nguyen Harting is a naturalized U.S. citizen and president of the Massasoit Community College (MCC) chapter of the Phi Theta Kappa Honor Society. As a child in Vietnam, he lost a leg to polio. At Massasoit he has been active in student government and local civic activities such as the Walk for Hunger and Heat and the Brockton Holiday Parade. Tom is a business owner who runs a painting company with several employees. He managed his business while attending Massasoit full time. He will attend UMass Boston and pursue a bachelor's degree in computer science or business.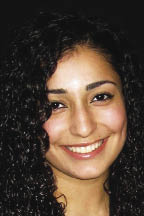 Ani Keshishyan
MassBay Community College
Ani Keshishyan is an aspiring Massachusetts business leader who has taken a strong leadership role at MassBay Community College (MBCC) as director of the Marketing, Public Relations and Communications Club. She has enhanced the current and future mission of the club, building career networking opportunities for students while also developing a new business and marketing plan for a signature MBCC program, The Career Closet. Ani's faculty and staff admirers at MBCC cite her motivated spirit and strong work ethic, noting that she began working as a seamstress at age 10 upon her immigration to the United States from Armenia. Ani plans to attend Bentley University in the fall.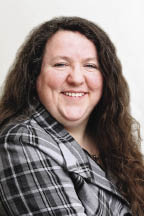 Tara Kirby
Middlesex Community College
Tara Kirby graduates from Middlesex Community College (MCC) with a 3.89 GPA and a certificate in graphic design. She managed to excel in her coursework, win a fellowship to take part in MCC's Paul H. Sullivan Leadership Institute, and participate in campus activities, all while working 11 p.m. to 4 a.m. full time and caring for two seriously ill family members. "I kept coming back to Middlesex because it helped me stay focused," Tara says. "It's really the professors and the co-curricular experiences that have seen me through hard times."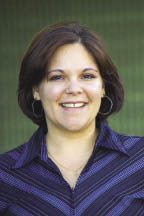 Christina E. Lajoie
Mount Wachusett Community College
Christina Lajoie is a talented early childhood educator and honors student who has consistently made the dean's list and president's list at Mount Wachusett (MWCC) while participating in a long list of civic projects and raising a six-year-old as a single parent. A dedicated community volunteer, Christina has raised funds and taken part in activities for Habitat for Humanity, Alternative Spring Break, Reading Across America, National Week of the Young Child, Support Our Troops, the Heifer Project, and YouthBuild. She is also a regular volunteer at her son's school. Christina will continue her education at Fitchburg State University.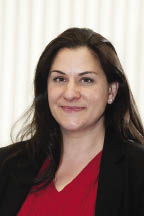 Shannon J. Sheltra
Northern Essex Community College
Shannon Sheltra, the single parent of three children, will graduate from Northern Essex Community College's (NECC) respiratory care program with a 3.94 GPA. Her interest in respiratory therapy is based on her own struggle with chronic asthma. In addition to balancing academic work and family responsibilities, Shannon found time to play a leadership role on campus, founding the NECC Respiratory Care Club and serving on the college's recent presidential search committee. She also volunteers as a therapeutic riding instructor for physically challenged children and received a grant to develop a health education program for students at Greater Lawrence Vocational School. Shannon has been accepted into Tufts University's pre-med program. Her ultimate goal is to become a pediatric pulmonologist.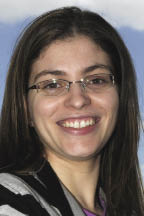 Karima Erriahi
North Shore Community College
Karima Erriahi immigrated to the United States from Morocco two and a half years ago knowing little English. When she graduates from North Shore Community College (NSCC) this spring, this 28-year-old honors student and mother will be fluent in three languages: Arabic, French and English. It was at North Shore that Karima discovered a love of chemistry and nanotechnology. She hopes to continue her studies at a four-year institution and pursue a career in chemical engineering.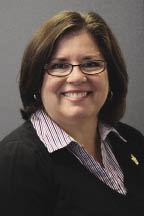 Jeanne Dee
Quinsigamond Community College
Nursing student Jeanne Dee is president of Quinsigamond Community College's (QCC) chapter of the Phi Theta Kappa honor society. As captain of the College's Jimmy Fund Rally Against Cancer team she has helped raise $11,182 for the cause. Her fundraising success helped QCC earn visits from Red Sox pitchers Clay Buchholz and Jon Lester. The winner of several academic scholarships and civic citations, Jeanne is also the single mother of a teenager and caretaker of an elderly parent. Along with a full academic schedule and family responsibilities, Jeanne works an overnight shift at the Fallon Clinic.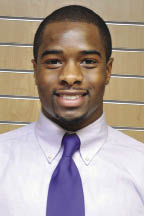 Maxwell Opara
Roxbury Community College
Maxwell Opara is an honors student at Roxbury Community College (RCC) and a member of the RCC Student Government Association. An active community service volunteer, he is deeply involved with Leaders of Tomorrow/Boston, a nationwide organization sponsored by the National Black MBA Association. As part of his work as a student mentor with Leaders of Tomorrow, Maxwell reviews student applications from Boston Public School students and performs various forms of follow-up with them. He plans to go on to a four-year college and then medical school, hoping to specialize in sports medicine.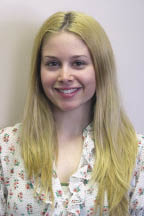 Angelina Della Cavallini
Springfield Technical Community College
Angelina Della Cavallini is president of Springfield Technical Community College's (STCC) Student Government Association and an aspiring actress with a broad range of talents and interests. She has led her fellow students in raising funds for YouthBuild, collected holiday gifts for needy children, and taken part in rallies to press for more funding for public higher education. At the Springfield Science Museum she is the Family Science Adventures Coordinator, researching and planning science activities for children. Angelina's passion is theatre; she created an Improv Club on campus and in the drama society is at work on her third production. Her drama professor calls Angelina "a force of nature… STCC is a better college for having her here."