Home > 29 Who Shine > 2013 Community College Award Winners
29 Who Shine Award Winners:
Community College Students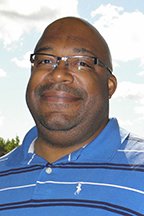 Raymond Dunham
Berkshire Community College
Ray came to Berkshire Community College after suffering a serious spinal injury at his job. Unable to work, he found himself at a crossroads. A father of six, he was encouraged by two of his daughters to go back to school. After hearing inspiring stories from other adult students at BCC, Ray enrolled and quickly became a role model for his own children and other students. He has served as a Student Government Ambassador and as the elected student representative to the Board of Trustees for two years. Ray is a criminal justice major with a 3.7 GPA. This honors student was recently named one of 50 Gold Scholars for the 2013 Coca-Cola Community College Academic Team. He will continue his studies at UMass Amherst and eventually earn his law degree.
Faculty/Staff Mentor: Raymond chose to recognize Deborah Carderella, Administrative Secretary, Humanities Division. "Deborah is always honest and supportive. From my first semester on campus she made sure I stayed grounded and kept focused on my long-term plans."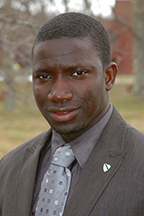 Mariano Gomes
Bristol Community College
Mariano speaks seven languages and is a student of the world, pursuing dreams that began in a small school in Guinea Bissau amid grinding poverty and war. He was forced to immigrate to Cape Verde where he started an organization to ensure human rights of his fellow exiles. Arriving in Fall River, Mariano purchased a business franchise to support himself while attending Bristol Community College. He excelled in chemistry and served as a Supplemental Instructor assisting fellow students. Mariano is a Bristol Student Senator and a Student Ambassador and has been named a Commonwealth Honors Scholar. He is a proud resident of Fall River and a St. Anne's Hospital community volunteer. Mariano has won a prestigious Jack Cooke Kent Scholarship to continue his education at a four-year college.
Faculty/Staff Mentor: Mariano chose to recognize Cynthia Hahn, Ph.D., Adjunct Instructor, Chemistry. "Dr. Hahn was my first chemistry professor at Bristol Community College. Professor Hahn makes complicated materials fun and easy to learn, and through her class, I developed my passion for chemistry. She is my hero. I want to follow in her academic footsteps and pursue a bachelor's degree in chemistry."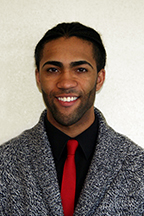 Valter Gomes
Bunker Hill Community College
Valter arrived at Bunker Hill Community College (BHCC) with a strong interest in sustainability and a passion for entrepreneurship. This business major and honors student became Co-President of the BHCC Sustainability Club and spearheaded a campaign called "Rethink the Way You Drink," which resulted in the installation of a water hydration system at the College's Charlestown Campus. The initiative was presented at two Boston area environmental conferences. The first in his family to graduate from college, Valter now helps others as a BHCC student mentor. He also returns to East Boston High School each year to speak with students about how to avoid gang life and overcome educational barriers.
Faculty/Staff Mentor: Valter chose to recognize Michael Dubson, Associate Professor, English. "Michael Dubson is a friend who has always inspired me to dig deeper within myself, think outside the box, and use my education to express what I think is right for myself and others."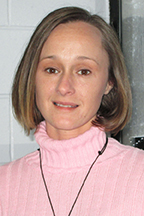 Charlotte Levesque Jones
Cape Cod Community College
In 2012 Charlotte earned an Associate of Arts in Liberal Arts with honors as a Commonwealth Honors Scholar. Just one year later she has earned her Associate in Science in Nursing, also with honors. At Cape Cod Community College, Charlotte served as a Presidential Student Ambassador helping incoming students transition to college life. A first-generation college student and alumna of CCCC's Advantage/TRIO Program, she has also worked as a Peer Tutor assisting TRIO students in writing, social science, and nursing courses. Charlotte's professional goals include earning her Bachelor of Science in Nursing and pursuing a career as a public health nurse practitioner and nurse educator. She credits her children with motivating her: "I would like to show them that anything is possible."
Faculty/Staff Mentor: Charlotte chose to recognize Kathleen Mary Cunningham, Administrative Assistant, Advantage/TRIO/SSSS Program. "Kathy has been a wealth of knowledge and source of encouragement. With kind words and a friendly smile, she has been an integral part of both my campus life and my academic career, lending strength to the incredible support I have had the honor to receive."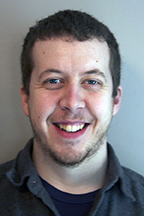 Andrew M. Curran
Greenfield Community College
Andrew discovered the power of film to advance the cause of social justice at age 13 when he worked at a video store in his hometown of Concord. At Greenfield Community College, he was able to pursue this interest in both academic and community settings. Andrew played a lead role in a sociology class based on the international Inside-Out program, which brings college students into prisons to study alongside incarcerated students. As President of the Peace, Justice and Environmental Action Alliance, Andrew helped facilitate a themed film and discussion series on environmental issues. He was also a leader and founder of the GCC Film Society. Andrew's experience with film, courses, and community engagement has led to a strong interest in public policy. He graduated from GCC in December and is finishing his first semester at Amherst College.
Faculty/Staff Mentor: Andrew chose to recognize Trevor Kearns, Assistant Professor of English. "Trevor encouraged my interest in film and gave me the opportunity to explore film in a formal, academic way. I took an independent study with Trevor on the construction of American masculinity in war films and literature, and we started the GCC Film Society together."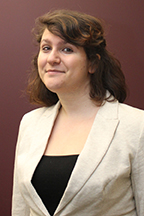 Nicole Ouimette
Holyoke Community College
Nicole is a talented community organizer who founded HCC's SAAVE club (Students for Affordable, Accessible and Valuable Education). She organized two campus speak-outs on student loan debt. As President of the executive board of PHENOM (the Public Higher Education Network of Massachusetts), Nicole helped organize the March 5th Student Advocacy Day, which drew hundreds of students to the State House to lobby for affordable, high-quality public higher education. Nicole was a featured speaker during the morning rally with Governor Deval Patrick. Nicole's anthropological research on student engagement was selected for publication in Student Anthropologist, an online, peer-reviewed journal. A peer mentor and guest lecturer in her former classes, this liberal arts major will attend Westfield State University to pursue gender and ethnic studies.
Faculty/Staff Mentor: Nicole chose to recognize Vanessa Martinez, Assistant Professor, Anthropology. "Vanessa really engages students in the learning process and is always committed to helping them succeed. She is an outstanding teacher and has a great personality. She's funny and makes class very interesting. She's been my teacher, academic advisor, career planner, counselor, mentor, and a very good friend."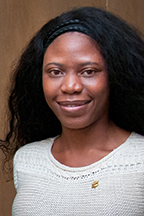 Jochebed E. Miller
Massasoit Community College
As a non-traditional criminal justice student, Jochebed worked hard to make the Dean's List each semester. Active on campus, this honors student participated in the Massasoit Criminal Justice Conference and served as editor and photographer for the Student Voice campus newspaper. Her record of leadership and community service includes being Phi Theta Kappa Vice President (Canton campus), student senator, presidential student ambassador, and coordinator of the Walk for Heat and Hunger event which gave food, clothing, and monetary donations to Canton families in need. Jochebed will continue her education; she hopes to earn a Ph.D. and return to Massasoit as a professor in the Public Service Social Science department. She also wants to participate in efforts to reform the Massachusetts juvenile justice system.
Faculty/Staff Mentor: Jochebed chose to recognize Aviva Rich-Shea, Ph.D., Professor, Criminal Justice, Public Service/Social Science. "Dr. Rich-Shea inspired me from the very first semester I attended Massasoit Community College by instilling in me the values of higher education and learning. Her teaching style challenged me to excel in my assignments and always put forward my best. Dr. Rich-Shea was instrumental in honing my appreciation for social sciences and public service and fostering a learning environment that supports discovery of knowledge and academic success."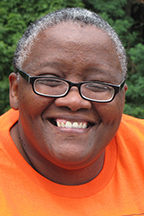 Victoria Lynn Woodard
MassBay Community College
Vicki has served on some of the College's most important committees, including the MassBay Foundation Board and the 2012 Presidential Search Committee. She was an elected member of the Student Government Association and an active member of the Domestic Violence Coalition and the Human Services Club. Vicki was named to the Silver Key Honor Society in recognition of her service to MassBay. She won the college's Student Leadership Award in 2012. Off campus, Vicki has served as a volunteer board member for numerous organizations including the Women's Alliance, Haymarket People's Fund, and the Boston Foundation. At the State House she has advocated for welfare reform and eradicating homelessness. Vicki intends to pursue bachelor's and master's degrees in human services at Framingham State University. Her ultimate goal is to open a recovery house for women in Framingham.
Faculty/Staff Mentor: Vicki chose to recognize Lucretia D. Rhodes, Learning Specialist, Academic Achievement Center. "Lucretia Rhodes is a Reading and Writing Lab staff member who has encouraged me, strengthened me and guided me though some difficult papers as well as difficult times in my life. She is one of the many 'lights' that shine inside of MassBay. And I will be ever grateful."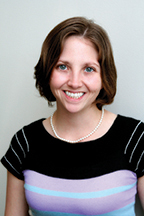 Gabrielle R. Davis
Middlesex Community College
In addition to achieving her own academic successes, this humanities major, honors student and mother of three has taken time to help others excel, devoting time to help her fellow students to improve their writing capabilities. Gabrielle's record of civic engagement at the college is exemplary; she is MCC's student trustee and has participated in the Women's Leadership Network, Phi Theta Kappa Honors Society, and Student Government. She will enter UMass Lowell's Peace and Conflict Studies program in the fall.
Faculty/Staff Mentor: Gabrielle chose to recognize Joseph Nardoni, Professor of English & Humanities. "Professor Nardoni is an encouraging mentor that I rely on for advice and navigation when analyzing my coursework and goals. His support has enhanced my education, providing me with challenging opportunities to grow, learn more about myself, understand my goals and learn the value behind the art of communication."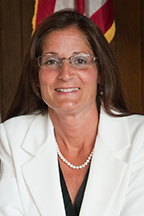 Christine L. Eck
Mount Wachusett Community College
With three children, volunteer commitments, a full academic course load and a spring internship working with special needs students, Christine is recognized as a champion of Mount Wachusett Community College and public higher education. Two years ago she enrolled at The Mount despite initial apprehensions about attending college as a non-traditional student. She is the first woman in her family to attend college. With her encouragement, her oldest son is attending MWCC, and another son will enroll next fall. Christine serves as Student Trustee on MWCC's Board of Trustees and as a representative on the statewide Student Advisory Council. This honors student has lobbied Congress and Massachusetts legislators for better funding of public higher education. Christine plans to pursue a bachelor's degree in psychology and a career as an applied behavior analyst and continue volunteering in the human services field.
Faculty/Staff Mentor: Christine chose to recognize Janice M. Gearan, Professor of Human Services/Psychology. "Professor Gearan is an excellent, amazing, inspiring professor and mentor. She has helped me reach academic goals that I never thought I could achieve. There is a permanent impression of knowledge, understanding and kindness within me that has always been there under the surface, only now it is stronger because of her guidance. She honestly cares for her students."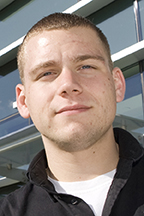 Nicholas Anthony Lovasco
North Shore Community College
Liberal studies major Nicholas Lovasco has excelled in a demanding Honors Program at North Shore Community College with a near-perfect grade point average. He is a strong writer whose poetry and essays have appeared in the college's literary magazine, Spark. Nick was elected President of NSCC's Student Government Association (SGA) and Student Trustee on the college's Board of Trustees. He was awarded the Senator Frederick E. Berry Scholarship, which he parlayed into a summer internship with Senate Majority Leader Berry. His work earned him a second internship in Governor Patrick's Office of Community Affairs. Nick has been chosen as North Shore's Student Commencement Speaker. Following graduation, he will pursue a bachelor's degree in biology at Salem State University.
Faculty/Staff Mentor: Nick chose to recognize Lawrence Harvard Davis, Ph.D., Professor and Chair, Department of History, Government & Economics. "Professor Davis has been my advisor, and a mentor, since I began college. His skill as an educator goes far beyond his intellect. The way he organizes his course, runs the classroom, and sparks discussions is absolutely inspiring. Taking two courses with him was worth the price of my entire education."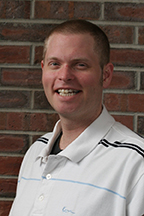 Mark Patrick Hargreaves
Northern Essex Community College
When Mark was laid off from his job at a forklift company, he decided it was time to pursue his dream of obtaining a college education. Entering Northern Essex Community College 15 years after graduating from high school, he excelled in his studies while also serving as a supplemental instructor, tutor, and study session leader for students enrolled in computer science courses. Mark plans to transfer to a four-year college or university to pursue a bachelor's degree in computer science part time while working full time as an information technology or networking administrator. His first child is due in October. A budding entrepreneur, Mark hopes to develop a networking business and holds patents for computer inventions that he would like to market.
Faculty/Staff Mentor: Mark chose to recognize Russell Gouveia, Professor, Computer Science. "Professor Gouveia illuminated a path and provided me a direction to build upon my current skill set so that I may succeed in Information Technologies. His knowledge and teaching style engages a class. I will carry the lessons he has passed on to me for the rest of my days."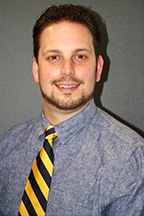 Charles Whitfield Bleakney IV
Quinsigamond Community College
Chad is an engineering major at Quinsigamond Community College. As Vice President of Scholarship in the Alpha Zeta Theta Chapter of the Phi Theta Kappa Honor Society, he has held regular workshops for Honor Society members to teach them about scholarship opportunities. Chad also chaired the extremely successful Honors in Action project, called One Small Step, One Giant Leap: Completion and Science, Math and Technology. Chad led this event to promote STEM (science, technology, engineering, math) education in which dozens of elementary school girls decorated, packed and launched their own rockets. An active member of QCC's Engineering Club, Chad is headed to Worcester Polytechnic Institute as an aspiring automotive engineer.
Faculty/Staff Mentor: Chad chose to recognize Dadbeh Bigonahy, Coordinator of Engineering, Biomedical Engineering and Sciences. "Dadbeh's unwavering belief in attention to detail is inspiring. He expects his students to work hard, and be the best; so by example we learn to hold ourselves to the same standard. His presence and insight are precious, and I am a better person and student for having known him."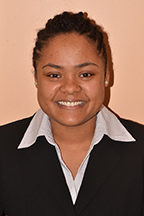 Share-Leigh Arneaud-Bernard
Roxbury Community College
Share-Leigh, a scientist and poet, graduates with a 3.98 GPA from Roxbury Community College. This Trinidadian native has served as President of the Science Club, President of the Garden Club, Secretary of the Pizza and Politics Club, Student Representative of the Student Government Association, and a member of the Honors Club. A biological science major, Share-Leigh won first place in the 2013 Ruth and William Silen, M.D. Awards for her scientific poster presentation entitled Reclassification of Hodgkin's Lymphoma to Increase Treatment Efficacy. Share-Leigh also works as a student intern at the Massachusetts Biologics Laboratory in Mattapan. Share-Leigh plans to earn a bachelor's degree and then enroll in medical school. She wants to earn both a medical degree and a Ph.D. in Bio-Medical Research.
Faculty/Staff Mentor: Share-Leigh chose to recognize Alfred Gaskin, Adjunct Professor of Biology, STEM/Liberal Arts. "Dr. Gaskin is one of the most student-oriented professors at Roxbury Community College. He always says, 'Think outside of the box.' He has shaped and developed many young men and women at RCC into critical and analytical thinkers—myself included."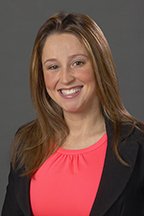 Edilena Florentino
Springfield Technical Community College
At 23, Edilena left her native Brazil to complete an English language course in Florida. Moving to Massachusetts, she enrolled at Springfield Technical Community College (STCC), first in the ESL program and then in the Business Administration program with a concentration in Marketing. A successful entrepreneur, Edilena opened LS Cleaning Service, a residential and commercial cleaning service with 10 full-time employees and three part-time employees. She will soon hire 10 additional employees. While at STCC, Edilena founded a non-profit organization called "Brasileirinhos" to offer free classes, legal assistance, and counseling to Portuguese-speaking families. She plans to earn a bachelor's degree at Western New England University and continue on for an MBA. She is the recipient of a regional Grinspoon Spirit Award for entrepreneurship.
Faculty/Staff Mentor: Edilena chose to recognize Gail Olmsted, Professor/Tri-Chair, Business Administration. "Not only has Professor Olmsted guided my academic career, she was instrumental in helping me realize my dream of owning my own business. She's helped me reach my full potential as a student and businesswoman. I can't find the words to thank her for all of her guidance and help."