Home > 29 Who Shine > 2013 University of Massachusetts Award Winners
29 Who Shine Award Winners:
University of Massachusetts Students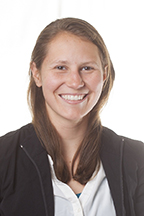 Caroline graduates from UMass Amherst with a 4.0 GPA and a double major in public health and business management. This honors student and track-and-field athlete has shown a dedication to her campus and surrounding community ever since arriving on campus. As a UMass Peer Mentor, Caroline provided crucial academic support to incoming freshmen. As an Honors College Peer Ambassador, she met with Massachusetts high school students to acquaint them with the College's programs and opportunities. For two years, Caroline has interned at CommunicateHealth, a health communication and literacy firm in Northampton, MA. She was part of a team that created the Massachusetts Department of Public Health's new universal disaster communications tool for people with limited English skills. Caroline will take a job with CommunicateHealth upon graduation.
Faculty/Staff Mentor: Caroline chose to recognize Paula Stamps, Ph.D., Professor and Graduate Program Director, Department of Public Health, Health Policy and Management. "I knew public health was the right path for me after taking Professor Stamp's class, 'Health Care for All.' She not only influenced my early exploration in public health but, the other week, signed off on my honors thesis. This had been a yearlong effort during which she supported my research and encouraged my passion for health communication."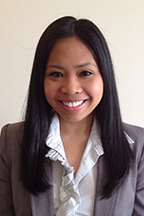 Alyssa L. Trinidad
UMass Boston
Alyssa is a management major (accounting concentration) who will graduate from UMass Boston with a 3.9 GPA. A recipient of the Chancellor's Scholarship, Alyssa has been on the Honors Program Director's List and Dean's List every semester and is a member of both the Golden Key International Honor Society and Alpha Lambda Delta Honor Society. She mentors new students at the Beacon Beginnings Orientation and serves as a College of Management Peer Leader; as an officer for the business fraternity, Delta Sigma Pi; and as a College of Management Ambassador. Alyssa has also volunteered for numerous non-profit organizations including the Make-A-Wish Foundation, where she uses her accounting skills to help manage donations and fiscal records. Alyssa will spend a third summer interning at the accounting firm Deloitte & Touche and then enter Boston College, with the aid of a Dean's Scholarship, to continue her accounting studies.
Faculty/Staff Mentor: Alyssa chose to recognize Joyce Morrissey, Honors Program Coordinator. "As my Honors advisor for four years, Joyce has always been my number-one academic and personal supporter. When I have felt overwhelmed, she has exercised her genuine care to appease the pressures. I cannot express how lucky I have been to have been mentored by her throughout my undergraduate career."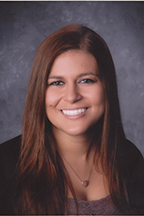 Lauren E. Underwood
UMass Dartmouth
Lauren is a civil engineering major and an active member of the UMass Dartmouth community. She is the Lead Ambassador in the Admissions Office, becoming one of the first faces prospective students and families see. She also coordinates the efforts of other student ambassadors. Within the Engineering College, Lauren is the student representative on the Civil Engineering Committee and the Undergraduate Engineering Student Council. She is also Secretary of the American Society of Civil Engineers, Chairperson of the NE Regional Concrete Canoe Competition, and a member of Engineers Without Borders. Lauren is a member of the UMass Dartmouth Wind Ensemble, trip leader in the Outdoor Club and a volunteer at the Worker's Education Program in New Bedford. Upon graduation she will work as a civil engineer at North Star Industries in Methuen.
Faculty/Staff Mentor: Lauren chose to recognize Kelley Mahoney, Assistant Director of Admissions. "I have worked with Kelley for almost four years. She has brought me stability and has always been there for me both professionally and personally."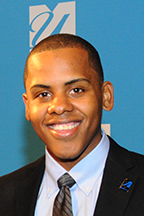 Vladimir L. Saldana
UMass Lowell
Vladimir moved to Lowell from the Dominican Republic at age 10. Learning English quickly, he discovered a passion for business in high school that propelled him to become the first person in his family to pursue a college education. Vladimir earned an associate's degree in business administration at Middlesex Community College and then enrolled at UMass Lowell where he distinguished himself as a resident adviser, academic success chair of the campus organization Men Achieving Leadership, Excellence and Success (M.A.L.E.S.) and as a member of the Omicron Delta Kappa Honor Society. Vladimir has interned with the Merrimack Valley Sandbox, an initiative that fosters regional entrepreneurship and leadership, and studied international business at the University of Barcelona. He has worked at the Northern Massachusetts Telephone Workers Community Credit Union for four years. He will continue his education in the field of business or law, with the goal of a career combining his love of business and community service.
Faculty/Staff Mentor: Vladimir chose to recognize David Jones, Director of Multicultural Affairs. "David Jones has been a role model for me. He has inspired me with his passion for leadership and academic achievement, which has pushed me to work hard. He is also someone I can count on when I need advice or guidance. I also admire his commitment to academia, as he is pursuing his doctorate in education."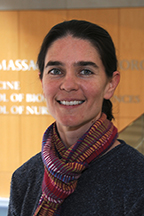 Meredith Walsh
UMass Medical School
With a bachelor's degree from Smith College, a master's in public health from Tulane University, and a Peace Corps stint in the Philippines already under her belt, Meredith Walsh, MPH, RN, spent four years in Thailand on the Burma border, working in and out of refugee camps where she conducted health assessments for the American Refugee Committee and implemented reproductive and child health projects with the Mae Tao Clinic and the Burma Medical Association. Realizing that clinical skills would enable her to do more for displaced, traumatized refugees, she enrolled in UMass Medical School's Graduate School of Nursing, entering through the Graduate Entry Pathway program to complete her Master of Science in Nursing. Meredith cofounded the Worcester Refugee Assistance Project (WRAP) to support the city's growing community of refugees from Burma. Her volunteer activities have been supported by multiple awards, including a prestigious Schweitzer Fellowship for individuals who show potential as "leaders in service." After graduation, Walsh will begin employment as a Family Nurse Practitioner at the Edward M. Kennedy Community Health Center in Worcester.
Faculty/Staff Mentor: Meredith chose to recognize Suzanne Cashman, Sc.D., Professor, Family Medicine and Community Health. "Dr. Cashman has provided a constant flow of support and guidance for me over the past four years. Along with Dr. Heather-Lyn Haley, she has been pivotal in formalizing the work that I have been doing with the refugee community from Burma in Worcester."